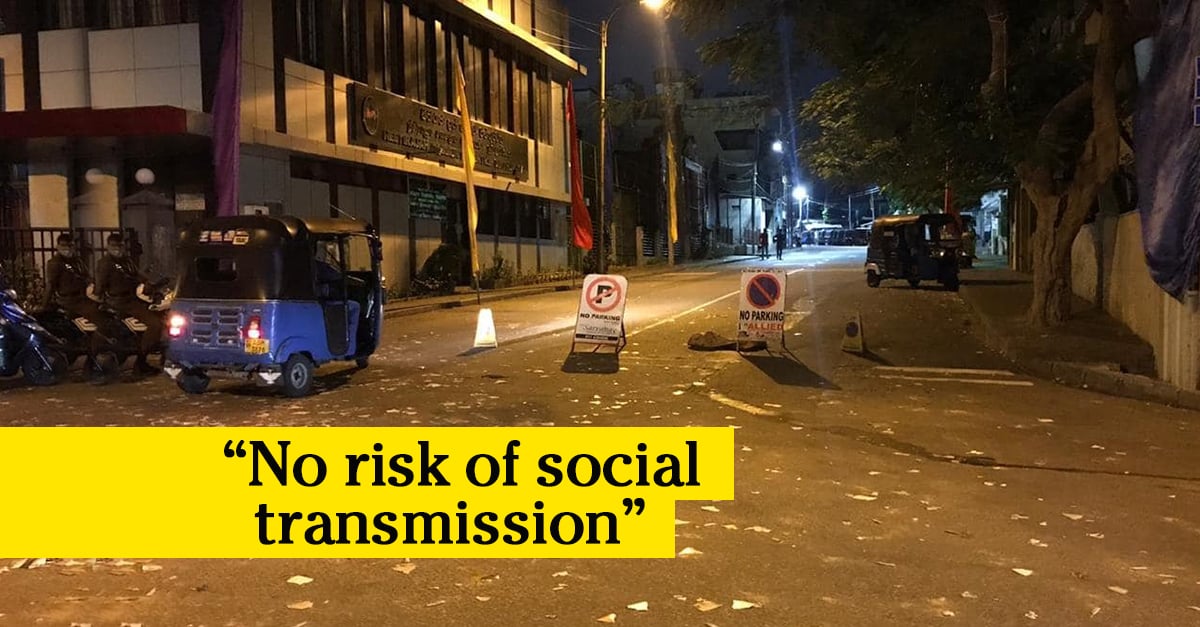 Health Services Director-General Dr Anil Jasinghe says 154 people were removed from Jinthupitiya, Colombo 13, after a seafarer tested positive for COVID-19 yesterday (2). 
All those removed were taken to quarantine centres, and Dr Jasinghe assured the public there was no risk of social transmission. 
The seafarer had arrived in the country from India in June, and was immediately sent for mandatory quarantine to a camp.  Prior to his release from the quarantine camp, he had tested negative for COVID-19. 
He had, however, tested positive last night (2), during his mandatory two-weeks self-quarantine, at his residence in Jinthupitiya. 
Dr Jasinghe has assured the public that every necessary precaution has been taken and that they need not worry.