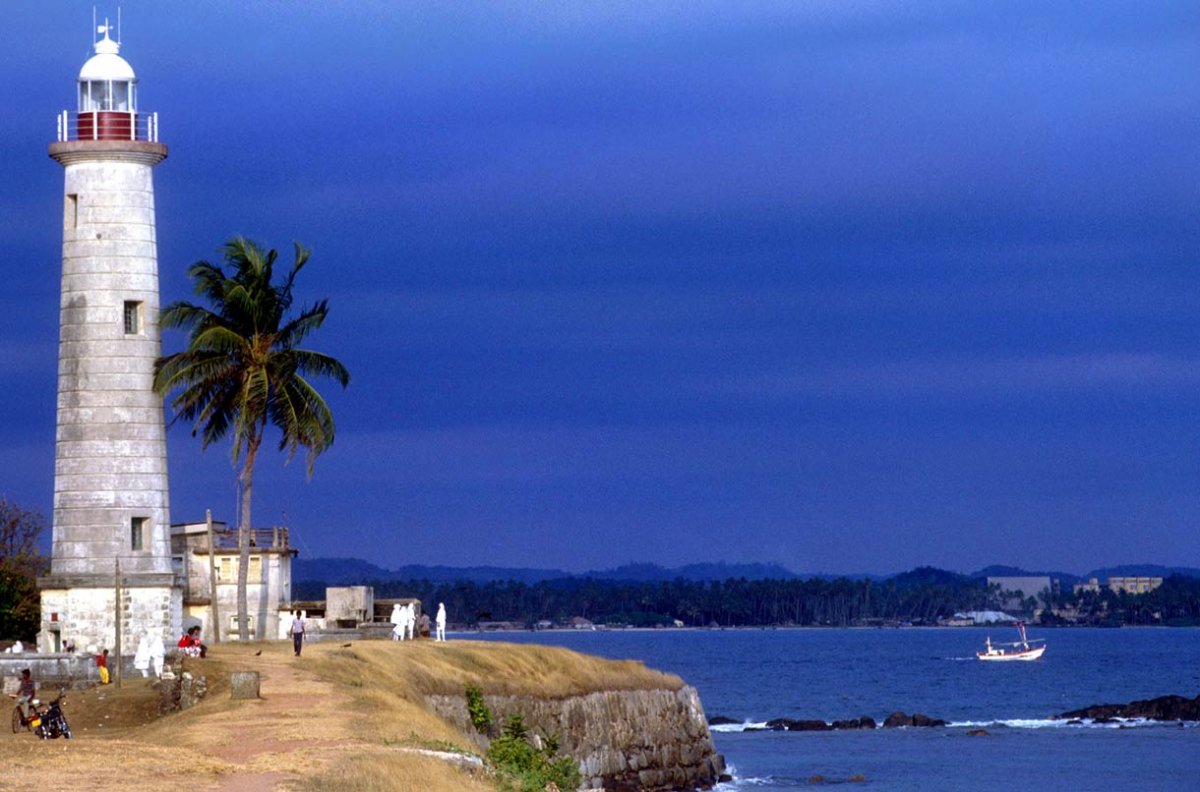 Avurudu is upon us once again and while it's a time for family, fun and games, it can also present somewhat of a conundrum. Putting aside the cultural staples of Avurudu that are eating milk rice, lighting the oil lamp, boiling milk out of a clay pot, and partaking in hazardous outdoor games, we are all presented with a challenge each and every year to make these traditions fresh, fun, and interesting all over again—almost like we were enjoying them for the first time. But how exactly does one do this?
For starters, consider celebrating Avurudu in a part of Sri Lanka that you haven't celebrated in or even visited before. After all, you're talking about spending Avurudu in Lonely Planet's number one contender for most desirable holiday destination. It would be a shame to not capitalise on that. But if you are feeling a bit undecided about where you should go, fret not. We've compiled a list of some truly spectacular places to celebrate Avurudu in, or to simply enjoy a vacation. Keeping in the spirit of tradition, these are old stalwarts of destinations; places you've been to before or that are easy to reach; but that's what makes them great places to visit, because they are well-known to you and comfortable. So kick back, play games, relive age-old traditions, and spend a truly memorable Avurudu 2019.
Kandy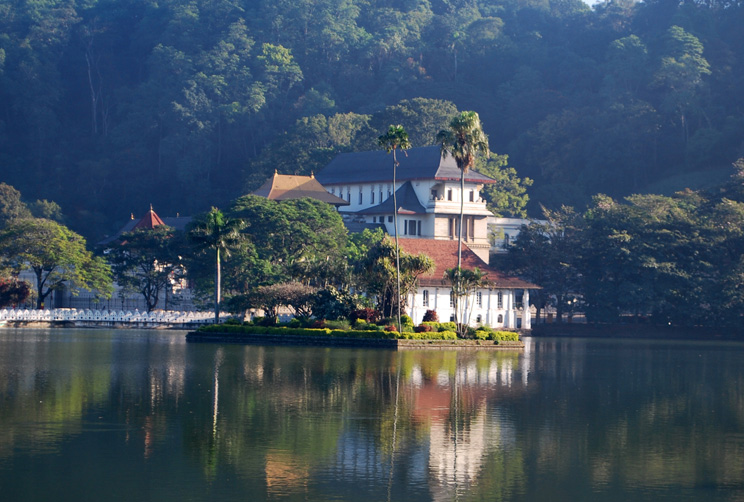 Few places in Sri Lanka radiate the true spirit of Avurudu like Kandy. It is the place from which much of Sri Lanka's art, culture, and philosophy was born. It was the last stronghold of the Sri Lankan monarchy before falling to colonial rule, and it is also home to the famed Temple of the Tooth Relic. While it is a must-see if you take a keen interest in Buddhism or Sri lankan history, you can also enjoy it for other sites like the botanical gardens, spice gardens, street culture, and museums, or just enjoy its laid-back atmosphere.
Nuwara Eliya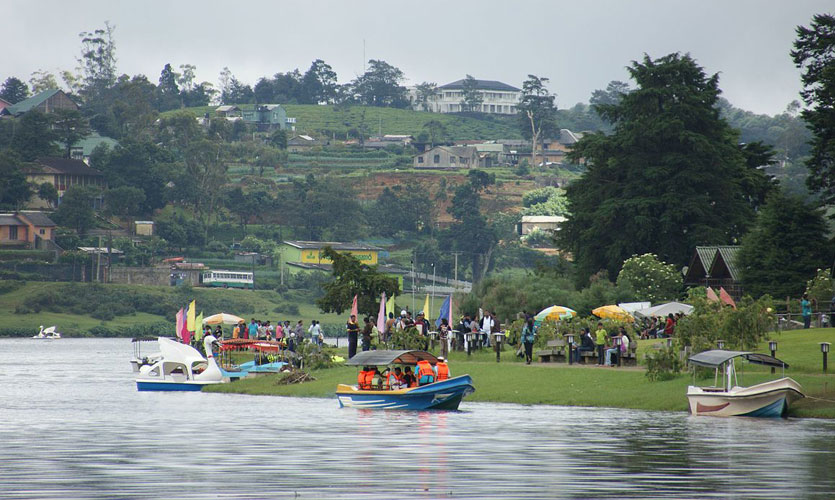 It may not exactly be front page news, but everyone here knows that the weather this year has been unusually hot, even by Sri Lanka's already super hot standards. So, you might be considering spending Avurudu in a more 'chill' place. Fortunately, Nuwara Eliya is one of the few places in the country that does chill weather all year round. But, of course there's more to it than that.
It is also home to the magnificent Victoria Park, 27 acres of otherworldly beauty thanks to an abundance of exotic flora and fauna. It is a truly beautiful place to walk in; and when you are done walking, you can take an exciting boat ride on Lake Gregory, which was originally created by the British for watersports. Now though, things are much more touristy. The lake lies next to a park with walkways and benches, and horses roaming around. Fancy a ride?
Negombo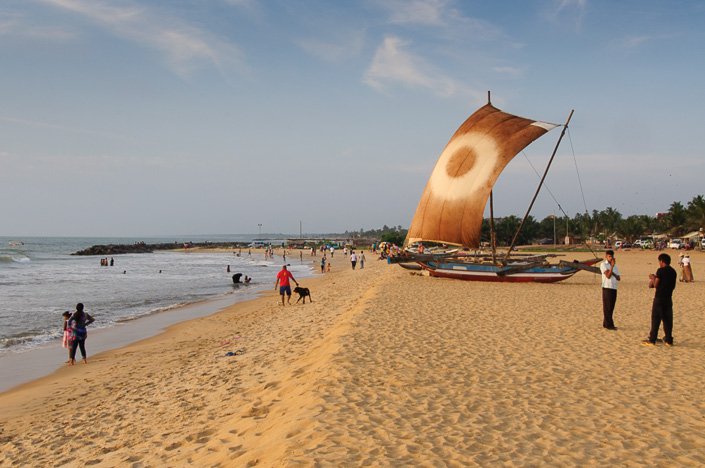 If time is of the essence and you do not want to spend a lot of it on the road, Negombo is an ideal nearby getaway. It is located a mere 38 kilometres north of Colombo, which, on a good day, should not take more than an hour's drive if you take the highway.
Be in no doubt, however, that when you get here, you will be incredibly hungry; and you should be, because Negombo offers a plethora of restaurants and cafes that serve rare fusions of eastern and western cuisine and classic local dishes, not to mention an abundance of seafood.
While the heat is intense, so is the beauty of the beach, the lagoon and the availability of refreshing cocktails. But if you have had enough of the white hot sun, you will be pleased to know Negombo has a pretty fabulous nightlife as well, great for strolling around, sipping cocktails, and who said it's not ok take a sea dip at night?
Galle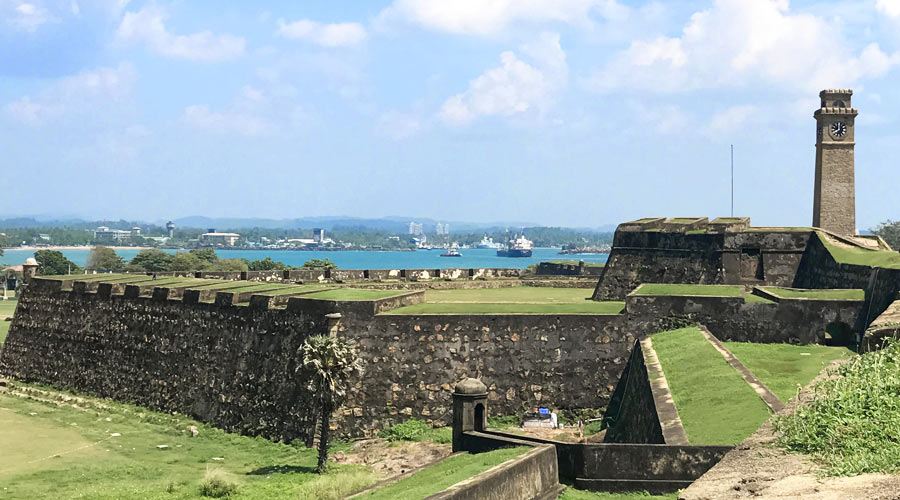 We'll admit this is a bit of a fail-safe option as no matter what time of the year it is, you can't really go wrong with Galle. Even the journey there is an event in itself. Driving towards it on the main road, you've got the sea on your right, lovely seaside towns to your left, and coconut trees and street vendors on both your right and your left.
Then, there are the towns themselves. Bentota, for instance, is where you can indulge in a wide range of water-based activities like snorkelling, scuba diving, canoeing, jet skiing, and so much more. A little further down in Kosgoda, you can visit turtle hatcheries and get up close and personal with most of the sea turtle species that live in Sri Lanka's waters. And then finally, at Galle, you can visit the Galle Fort, which is sunny, windy, and perfect for some aesthetic photography. It's historically significant, too. Don't forget that part.
Then, there is the sea itself, which is everything you've ever seen or heard of in postcards or documentaries. It is beautiful and teeming with coral reefs and other marine life that beckons you to dive in and take a closer look.
Passikudah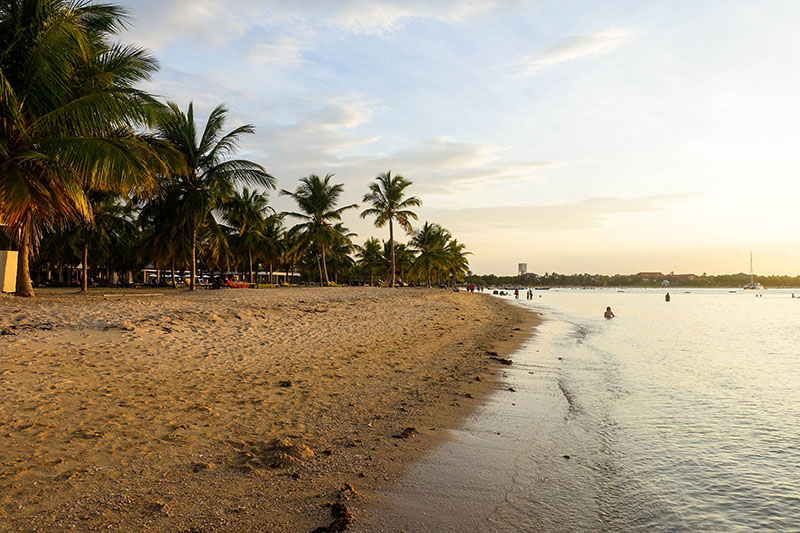 While all our Avurudu getaway recommendations so far offer a multitude of different sites and attractions, Passikudah offers just one: the beach. Yes, it's that good. Simply put, it is one massive hot tub that remains shallow for hundreds of meters before getting deeper. That makes it safe, sandy, and so much fun.
There are also lots to satisfy the thrill-seeker in you, with watersports like windsurfing, canoeing, speed boat rides, diving, and snorkelling. Most importantly though, Passikudah is remote, calm, and peaceful, a far cry from the noisy, fast-paced city life, and certainly a vibe that you can enjoy this Avurudu season.
Brought to you by DFCC bank, providing you with great credit card deals this Avurudu season. Click here for more information.