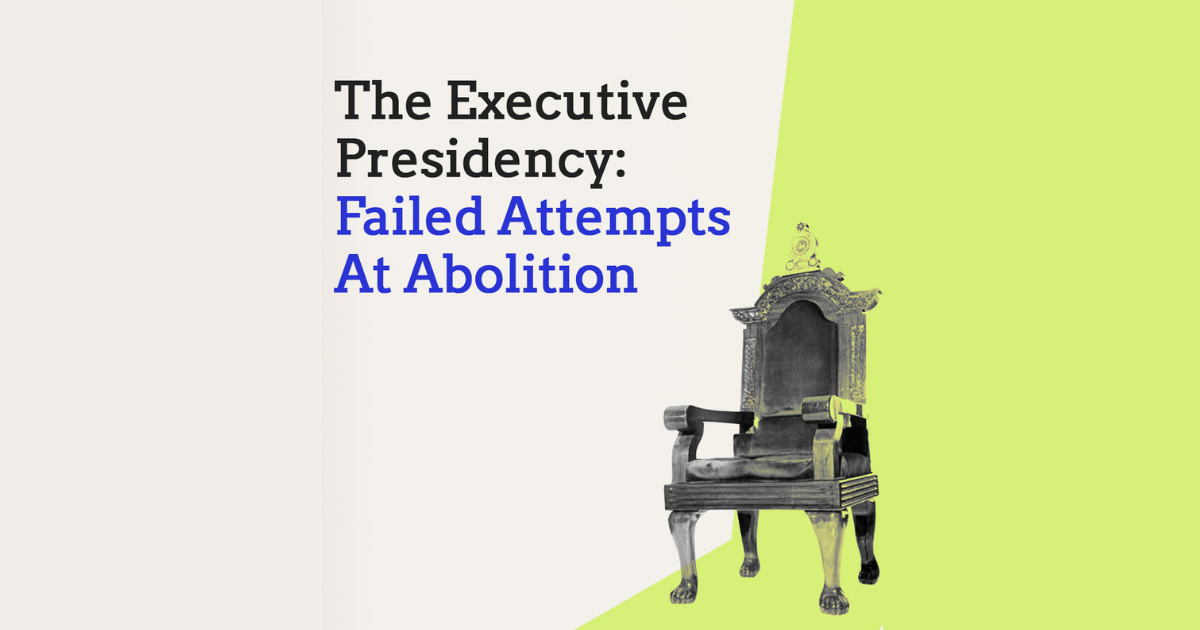 For nearly three decades, Sri Lankan presidents and political parties have made the abolition of the executive presidency a key election promise, only to fall short once elected.
Chandrika Bandaranaike Kumaratunga arguably came the closest to abolishing executive powers, but pushback from the opposition United National Party (UNP) in Parliament to the Constitution Bill (2000) resulted in a lacklustre compromise in the form of the 17th Amendment. 
Among Mahinda Rajapaksa's key election promises in the 2005 presidential election was the abolishment of the executive presidency, but five years into holding office, Rajapaksa instead facilitated a further concentration of and fewer restrictions on presidential power. 
Voted into office in 2015 following the extreme powers given to the President under Rajapaksa's rule, Maithripala Sirisena also promised to abolish executive powers, but only succeeded in re-imposing the two-term limit and reintroducing restrictions removed by Rajapaksa.
Abolishment of executive presidency has been a key demand of ongoing protests against President Gotabaya Rajapaksa. A proposed 21st Amendment to annul the 20th Amendment (2020), which reinstated unlimited executive powers, was denied Cabinet approval earlier this week.